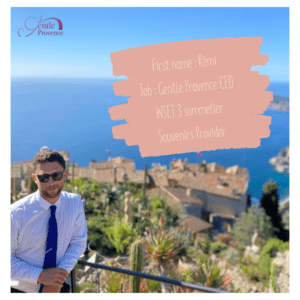 Gentle Provence offers a premium transfer service in Provence with qualified chauffeurs
Drivers In France are called «  Chauffeurs VTC » meaning Véhicule de Transport avec Chauffeur, or translated «  Transportation vehicle driven by a professional chauffeur.
Drivers « VTC » can only work if they have an official card French government give them, only if you have pass a training and success on a theoric and practical exam.
The VTC title is considered with serious in France, offering a premium service more qualitative than classic «  Taxi drivers » .
The VTC title takes its roots a long time ago under the reign of Louis the XIV, so called « roi soleil » (sun king) who called for a royal transportation service in between, Le Louvre ancient King palace, and Versailles its new home outside of Paris.
The tradition has stayed, and VTC have dealt with VIP and public personalities until the early 2000's and democratization of the service. The quality has stayed and French government remains attached to the tradition of VTC service including, its seriousness , an uniform and good education .
Different Cars for different solutions
Gentle Provence offers different solutions for you transportation in Provence and Riviera.
For a spaceful vehicle from 1 up to 7 passengers, we propose the V class Mercedes Vehicles.
For a transfer from 1 up to 3 passengers with the same quality of transportation we propose the E or S class Mercedes Vehicle.
And for an economical solution but still qualitative transportation we propose the C class mercedes Vehicle.
All those vehicle are submitted to a governmental total check every year, while a non professional driver's vehicle will only be checked every 4 years.
Those vehicles are also never older than 6 years, which guarantees top modern and fashion transportation versions.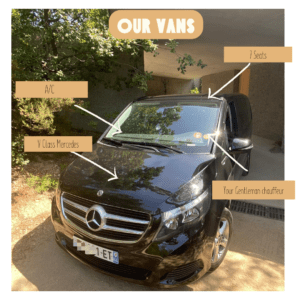 Our website offers a brand new plateform on which you can select and order exactly what you need, in french or english, a Van, a Sedan or economical Vehicle. We want to offer a modern " Uber – Style" solution , with the confort and quality included.
This solution offers you the possibility to pay online or onboard, Cash or credit card, AMex included.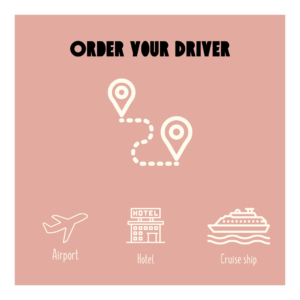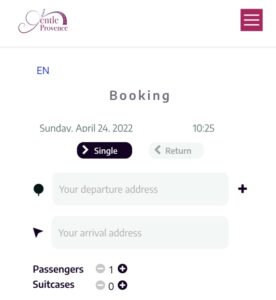 The drivers « VTC » we select are strictly examined on their physical capacity to drive on long and difficult conditions.
They also are following the strict requests of our guests : Discretion, politeness , open minded and educated.
We remain attached to the idea of offering a top quality service, to offer them only gentlemen drivers for and exquisite stay in Provence.