Gentle Provence first and best offer is Wine tours. Discover them.
---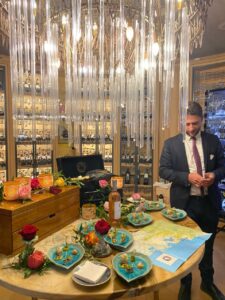 Our driver is also former sommelier, WSET level 3, (which guarantees top level of knowledge on wine but also special taste and point of view on wine from wine drinkers over the world.
This ability also makes our company able to create the best selection of wineries over Provence, from special family Boutiques estates, to privileged connections with the most famous ones. The region is large and has many different wine styles and specificities.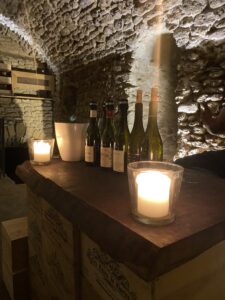 Guiding you from the rolled pebble paths, to the millenary cellars offered by the village, we will discover the magic of the wines of Chateauneuf du Pape, with a master Sommelier and two different wineries. We'll spend time to enjoy its inseparable history shared with the city of Avignon.
Provence is not only considered the most beautiful place in France, it is also the first wine-growing region in its history. Recently made famous and increasingly appreciated and recognized for its rosé wines, it also produces remarkable red wines that can age for several years in barrels and white wines of great freshness and finesse.
Lucky us, If rosé wine is never really far in Provence, so is the sea. In this tour through the cities of Cassis and Bandol we'll discover all colors of wine and the splendid view over the azur water will refresh us between two glasses !
Rosé wine is the most produced wine in Provence. The Provençal art of living cannot be dispensed with a day around rosé, appreciated by locals and our international friends, it offers more than a simple discovery of wine, it is a lifestyle made of freshness, relaxation and joy of live under the Sun.
Splash of rosé here splash of rosé there, splash of rosé everywhere. Let's explore 3 wonderful wine estates in the world famous rosé area that is Provence. We will bring you a fun & relaxing day among vines with splashes of rosé all day long.
Located in a pretty valley surrounded by small mountains, theLuberon region is known for its mild climatic conditions, blue skies and rich colors. On every part of the valley are villages steeped in history and secrets.
It is more famous for its beauty than its wine, even if the area offers delicious wine in beautiful boutique estates hidden from the crowds
Along with a sommelier, discover a confidential vineyard in the Alpes de Haute Provence. Between the Luberon, Alpes mountains and the Gorges du Verdon, you will learn the secrets of these wines from the vine to the glass surrounded by sumptuous decorations. Exceptional trip between the heat of Provence and refreshing mountains.
And on top of every experiences.
Let's discover it through an exceptional circuit made of a morning tasting alongside a WSET3 sommelier, a prestigious lunch at the Castellet with 3 Michelin stars by Christophe Bacquié chef and a Helicopter adventure to conclude this dream day.
After all one of these wine adventures is made for your own expectations, either being a wine passionate, wine easy drinker by the pool, looking for curiosities or just please to discover the region and its wine.
We'll make this special day designed just for you to have the best of Provence wine.